Setting up your JOIN is simple and straightforward. Once you've set it up, we'll create a personalized training plan for you based on three factors: your athletic profile, the goal you've set, and your availability. With this information, we can tailor a plan that's specifically designed to help you reach your goals while fitting into your schedule.
Athletic Profile
This screen contains all the information we need to create your athletic profile, including your age, weight, and heart rate and/or power data. It's important to provide as much information as possible, as the more data we have, the more tailored and specific your training plan can be.
Remember to review your athletic profile periodically, as these values may change over time. For example, you may lose weight or see changes in your heart rate or power output. It's also a good idea to perform an FTP (Functional Threshold Power) test at the start of your training plan and regularly throughout to ensure that your workouts are accurately reflecting your initial fitness level and any changes that occur. By keeping your athletic profile up to date, you'll be able to get the most out of your training plan.


Goal
Some people train with the goal of participating in a specific event, while others focus on improving a specific cycling skill. With JOIN, you can choose from a list of events in your country or abroad, or create your own goal by inputting the date, distance, and elevation of the event. Our list of events is regularly updated to include the best options. Whether you're preparing for a race, working on your climbing skills, increasing your stamina, or improving your FTP (Functional Threshold Power), JOIN has a training plan to meet your needs.
To change your goal or event in the JOIN app, follow these steps:
Open the JOIN app and go to Today's training.
On the top right, select the three dots ( ... ).
Select View/change goal.
If you already have a selected goal or event, choose Change goal/event.
Select a new training plan, one-day event, or multiday event (if you're participating in a tour).
That's it! By following these steps, you can easily update your goal or event in the JOIN app.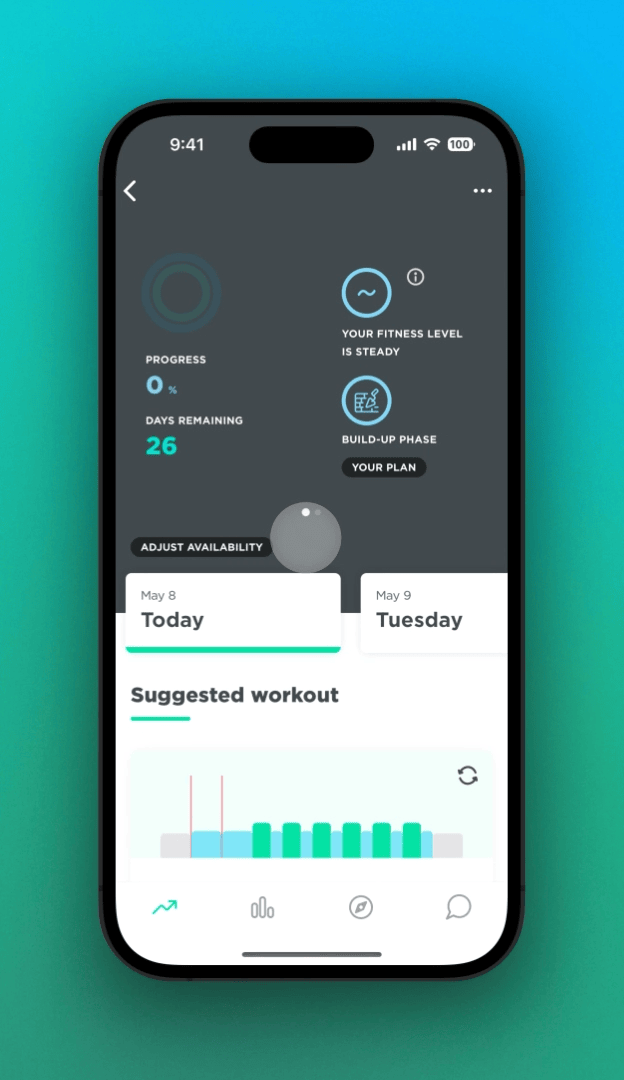 Availability
This is where JOIN truly shines. Rather than giving you a fixed schedule, we allow you to input your availability for the upcoming week and build a training plan around that. This makes it easy to tailor your plan to fit your schedule. If your availability changes unexpectedly during the week, you can simply update it and JOIN will automatically adjust the plan to reflect the new situation. It's important to note that if you choose a higher activity profile in your athletic profile, the plan will expect more from you in terms of time available and the ability to train consistently throughout the week, rather than just on the weekends. By inputting your availability and keeping it up to date, you can get the most out of your training plan.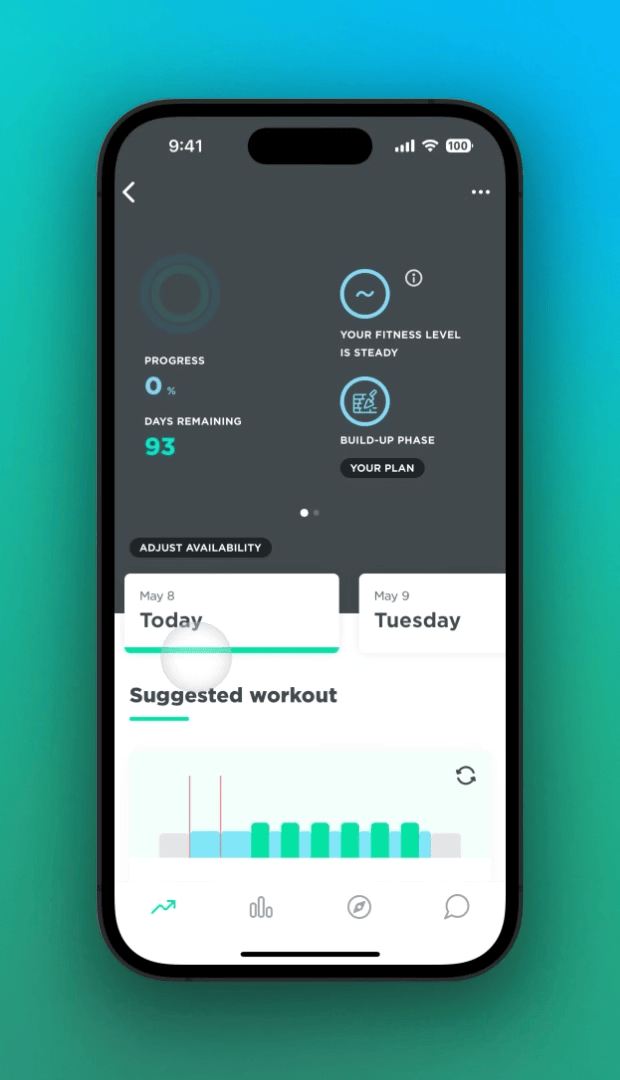 Integrations
If you have a Strava account, your training plan can also make good use of that. By connecting the Strava account to your JOIN account we can automatically read and synchronize all your training data. That is a big help for us in tailoring your training plan as we can get an accurate picture of your fitness level from all those Strava rides when we build the initial training plan. Once you've uploaded a new activity to Strava, you'll receive a notification from JOIN asking you for your feedback on that specific activity, while also uploading the ride data.