Compatible Trainers
JOIN workout player supports cycling trainers that connect via Bluetooth FTMS and Tacx protocol. Below is a list of supported devices. If a device is not on the list then it will be supported if it supports Bluetooth FTMS.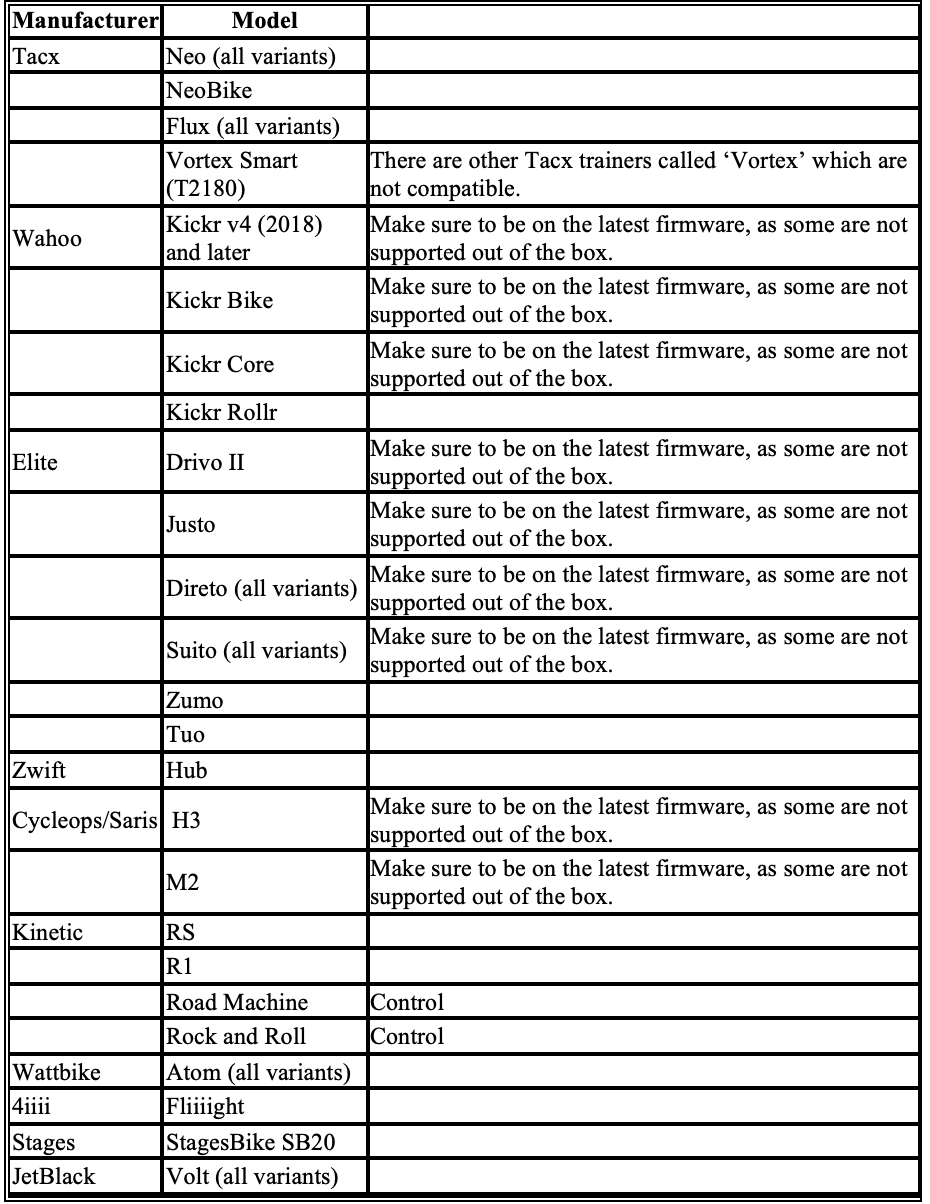 Not compatible
The devices below definitely are not compatible, as they don't support Bluetooth FTMS or Tacx's protocol

We are constantly working on adding more devices to our Compatible list, we apologise for any inconvenience if your device is not listed. Hopefully, we will have it on the Compatible list soon.